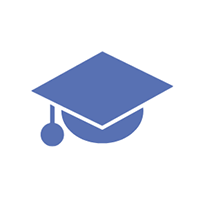 Michael P.
Private tutor in Stony Brook, NY
Education
MD Candidate, Stony Brook University School of Medicine MS in Mathematics, University of Oklahoma, 2011 BS in Mathematics and Economics, Stony Brook University, 2009
Experience
MCAT: 39 SAT: 800 Math, 800 Verbal, 800 Writing 5's on AP Physics B & C, AP Calculus BC, AP European History and AP American History Over 7 years of private tutoring experience in almost all areas of math, science and standardized test prep (SAT, ACT, AP, Regents). I also have three years of experience as a lecturer in both Pre-Calc and Calc 1 at a major research university. Certified MCAT instructor with Kaplan. I have taken and gotten A's in the following courses recently at Stony Brook: BIO 202, BIO 203, BIO 204, BIO 207, CHE 131, CHE 132, CHE 321 and CHE 322. I understand how the current professors operate and the types of questions they like to ask on exams. Previously a TA for CHE 321/322. My fee varies based on the particular subject. A subject which will require more preparation on my part between sessions will have a higher hourly rate.
Availability
Saturday at any time, Sunday at any time, Wednesday after 3PM, Thursday after 3PM, Friday at any time, Monday after 5PM
Can Meet
Up to 15 minutes away for no additional charge
Hobbies
Watching sports, lifting weights, traveling!
Show More
Inquire About This Tutor
Thanks!
Most tutors respond within 48 hours.
Feel free to contact other tutors while you wait.